Don and Rachel hike Zion Canyon Overlook Trail
Don and Rachel decided to take on the Canyon Overlook Trail at Zion National Park. See the people up at the top of this arch? I don't either. It's big.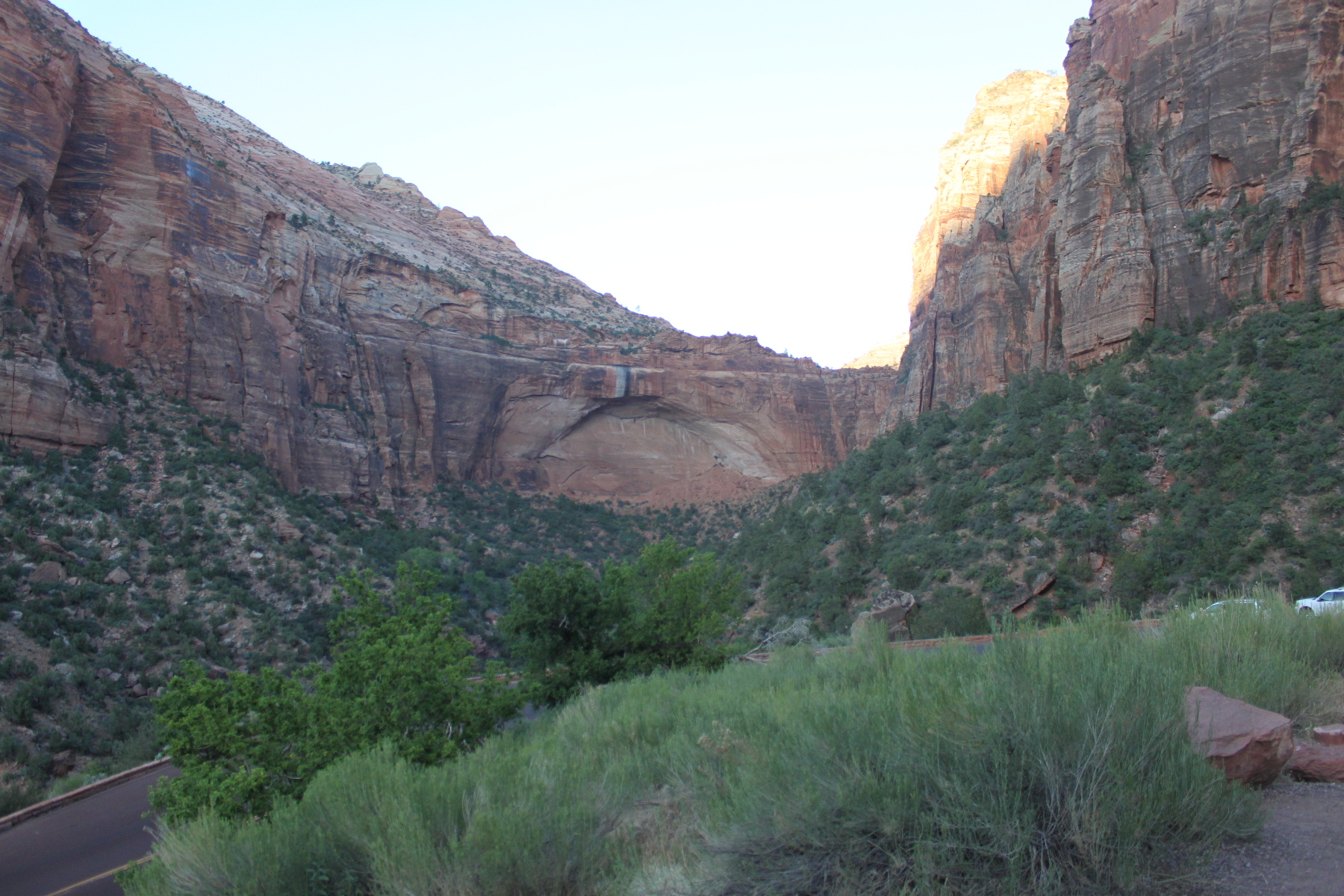 ---
Let's zoom in a little so you can get a closer look. See them now? They are just dots against the sky.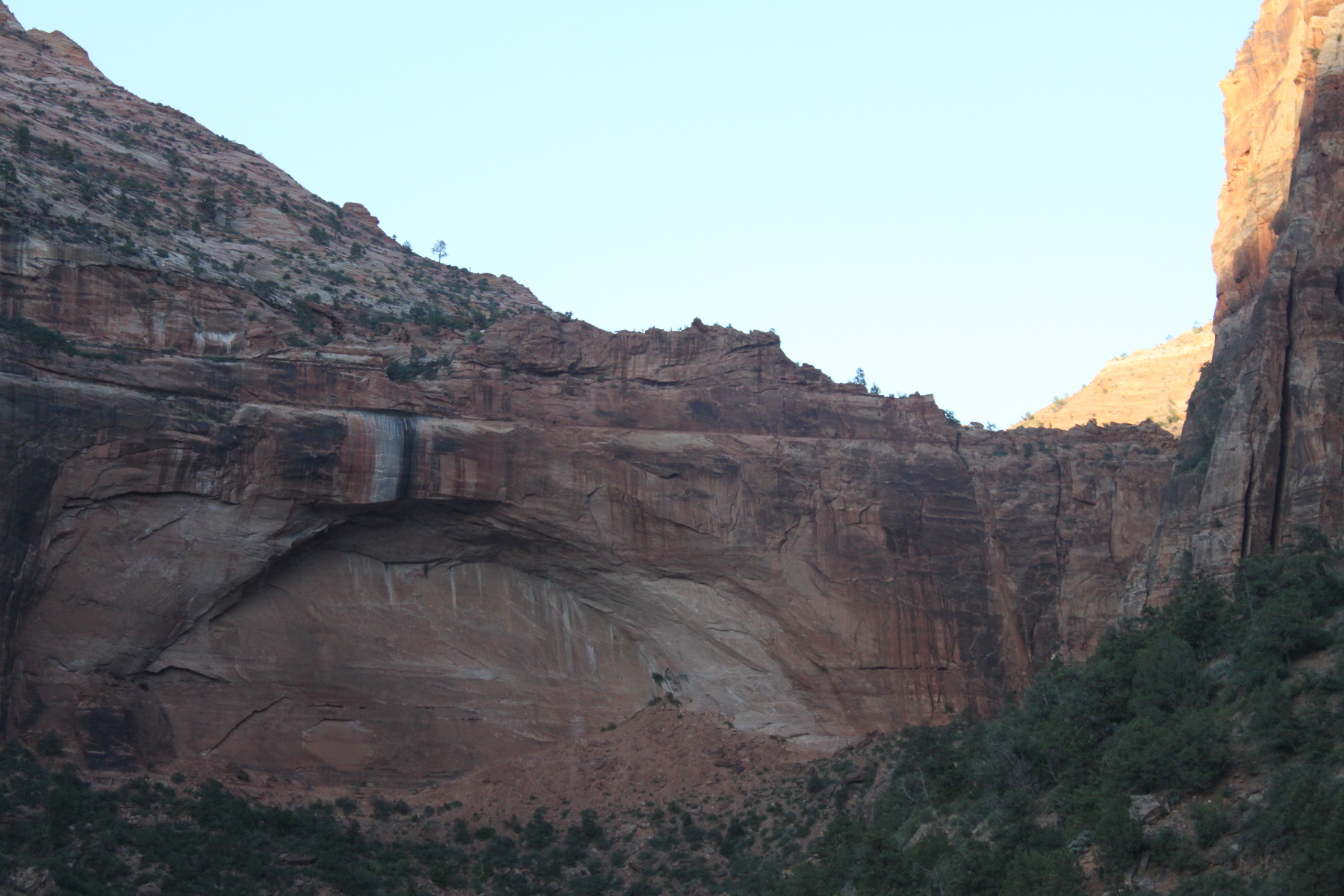 ---
Let's zoom in even more - now you can see the people up there.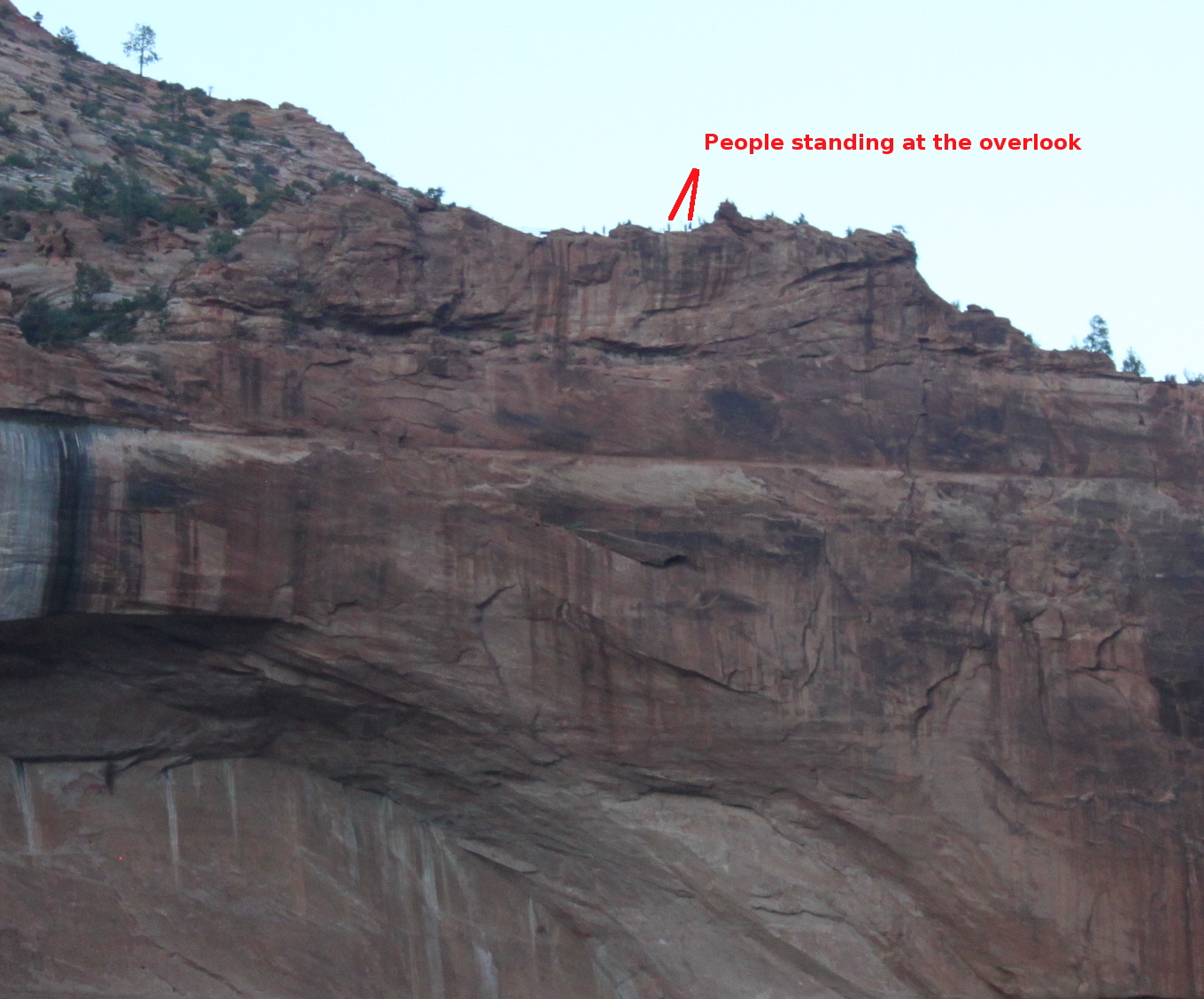 ---
The hike up the trail itself was half the fun. There was a lot of beauty to see along the way, as well as some adventure hiking along the edges of cliffs.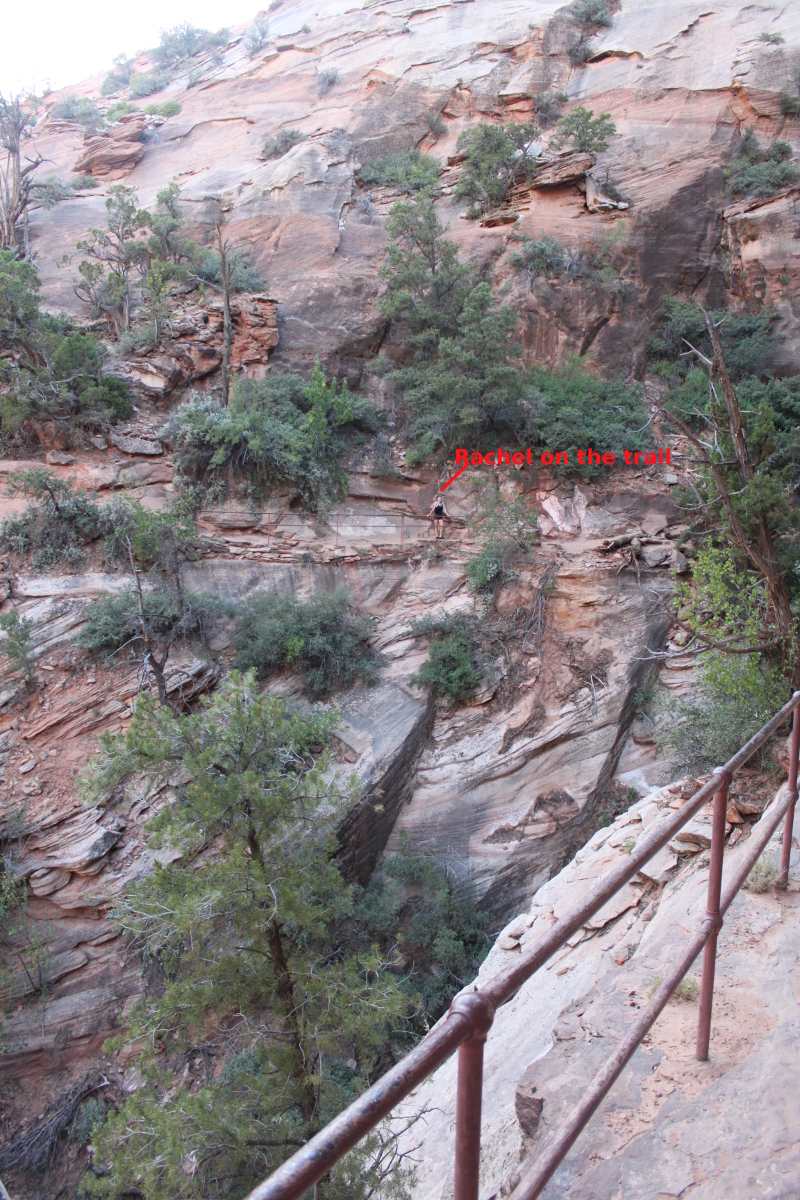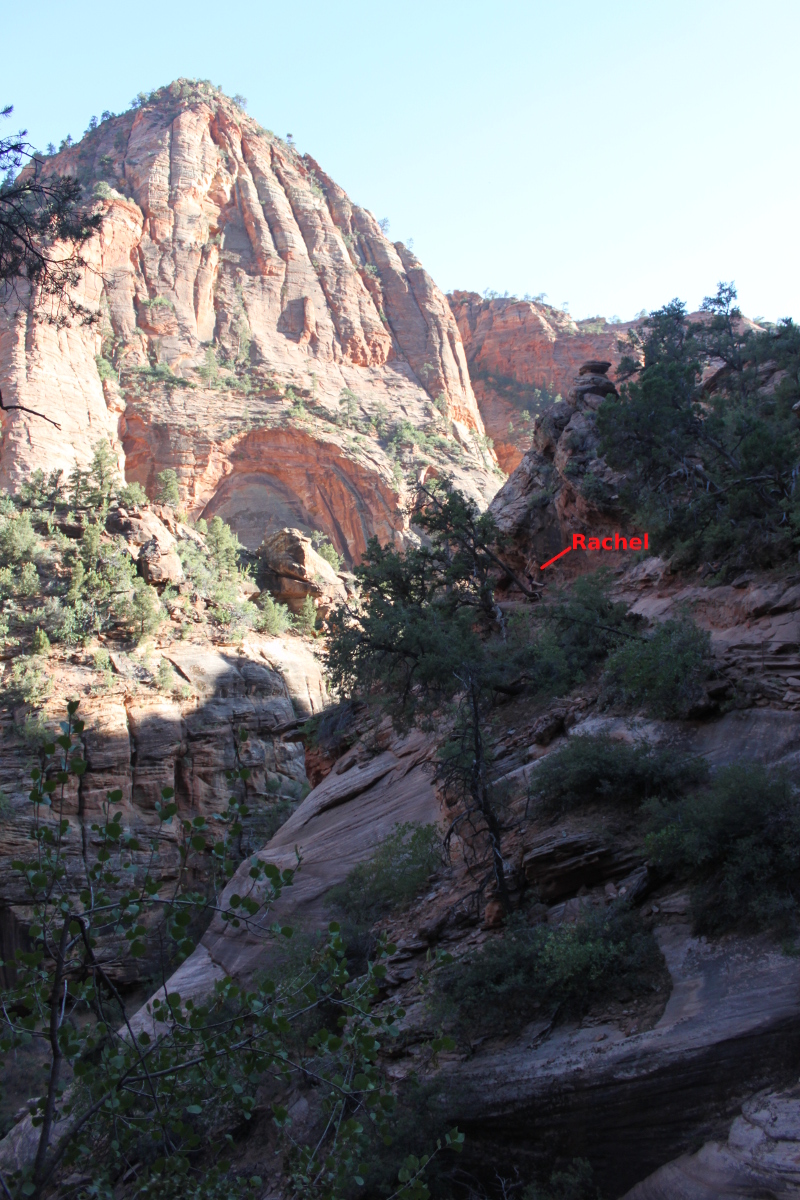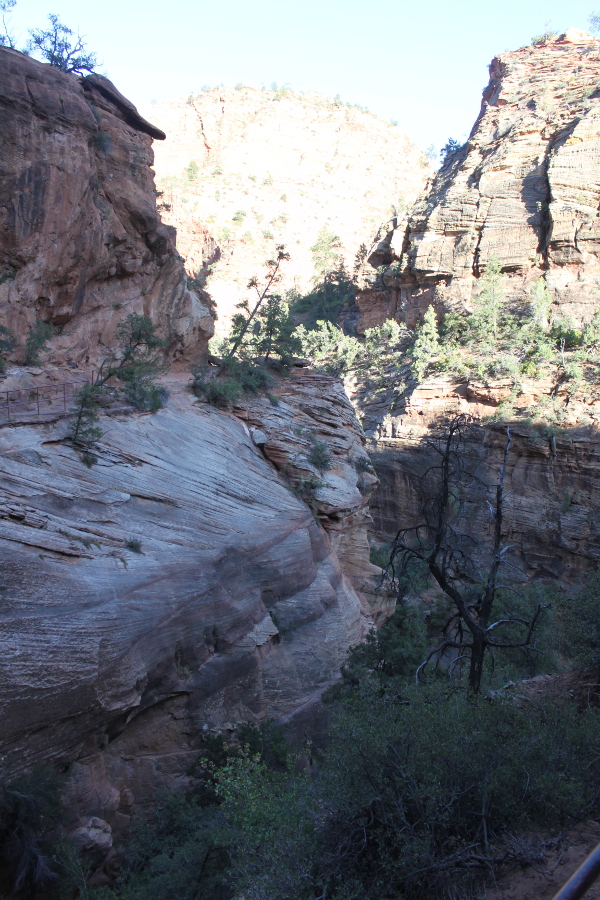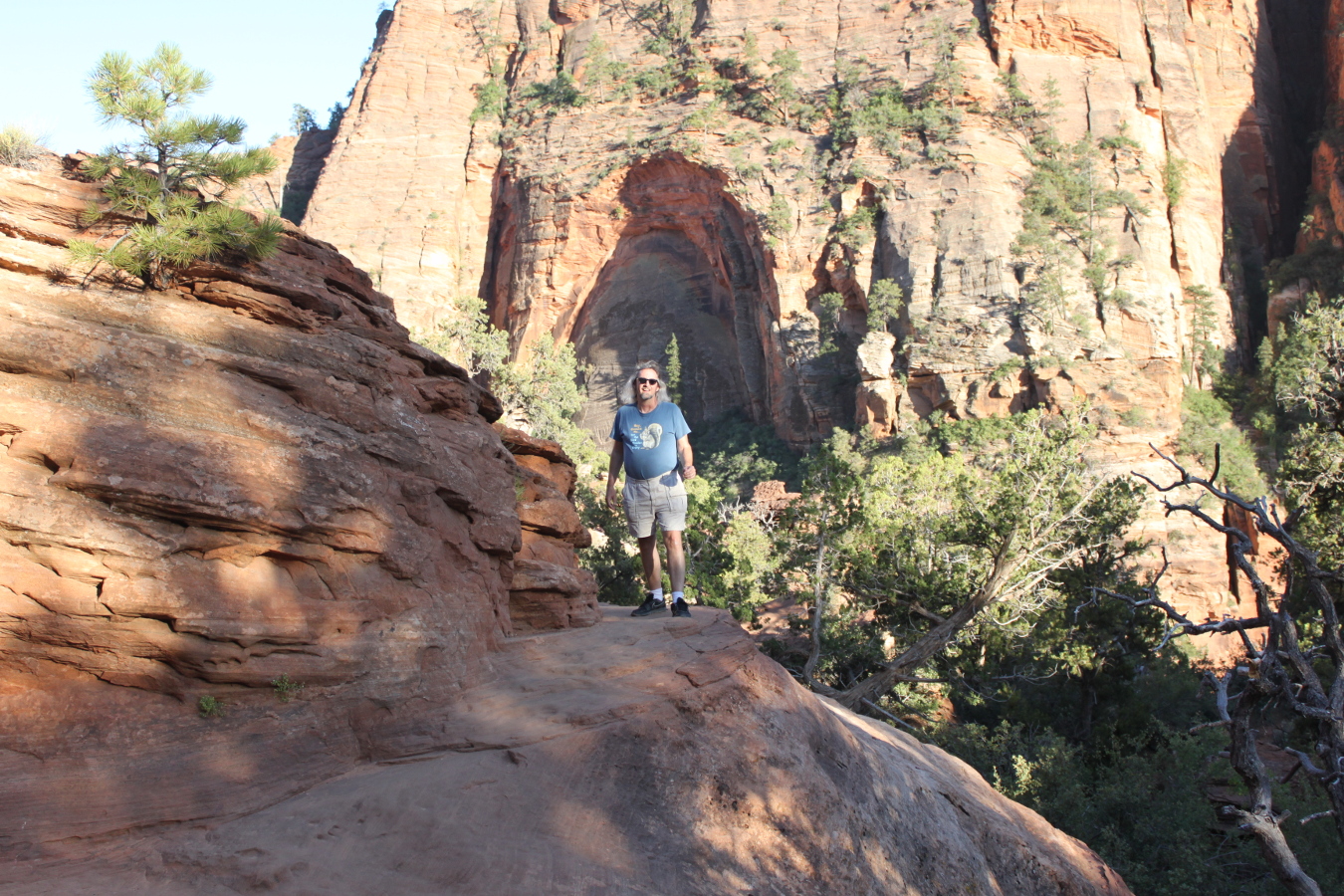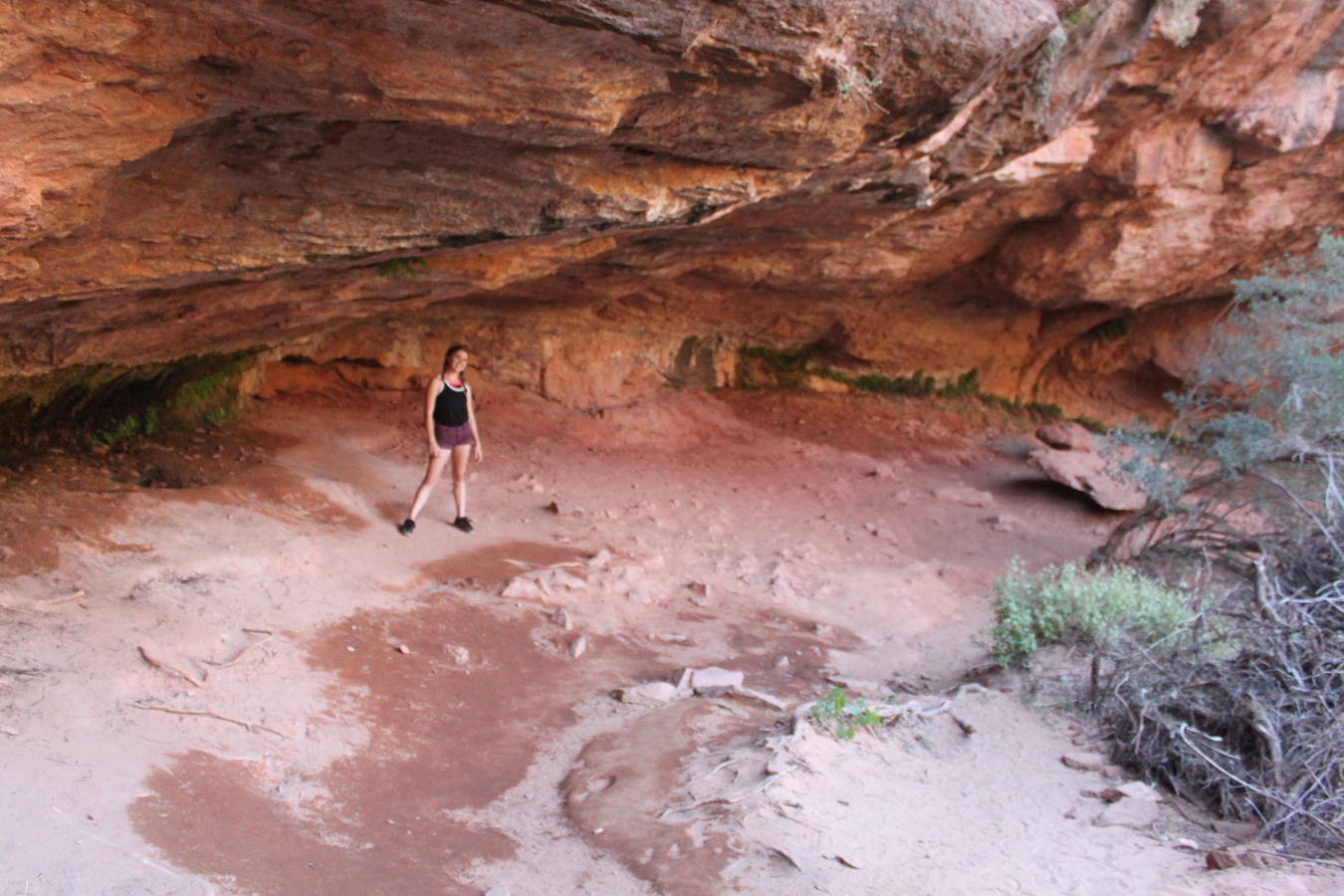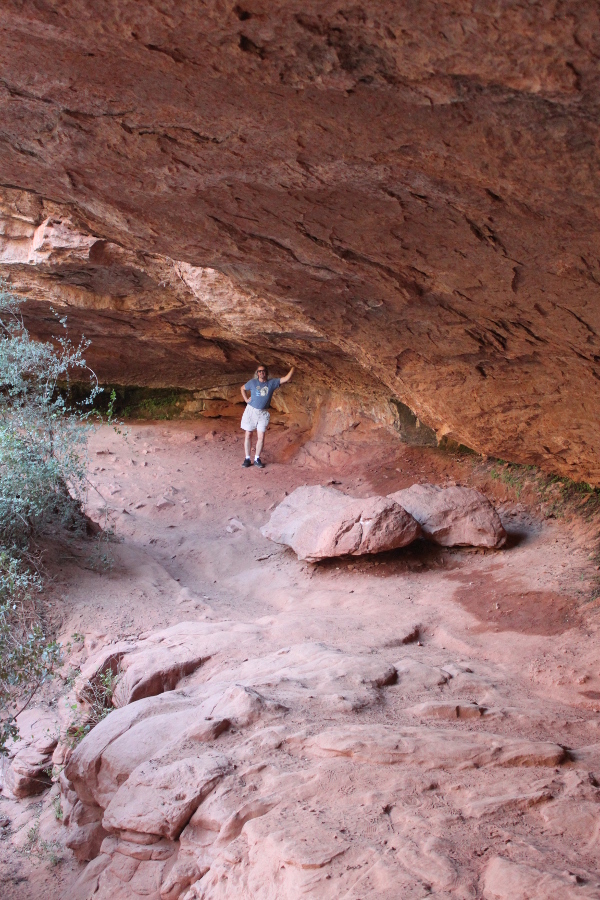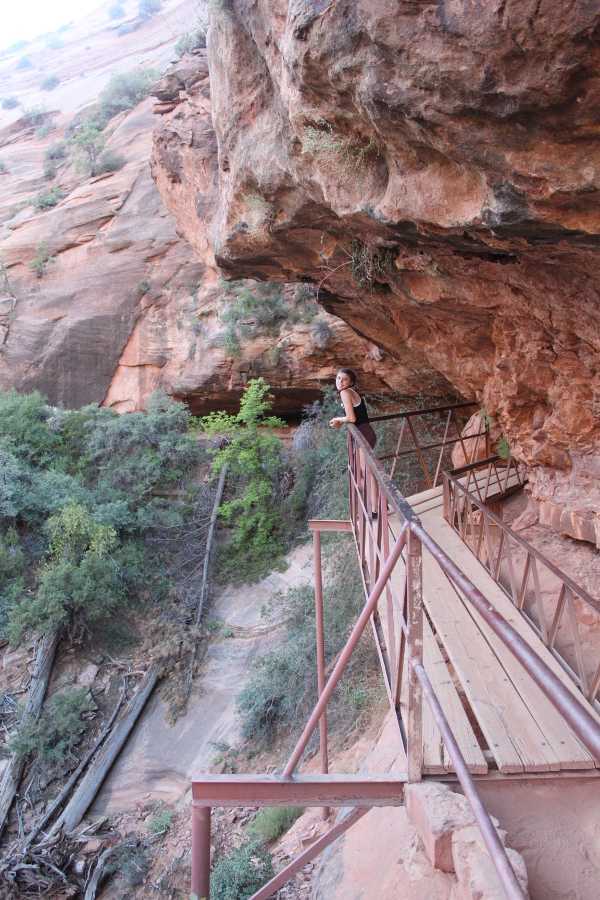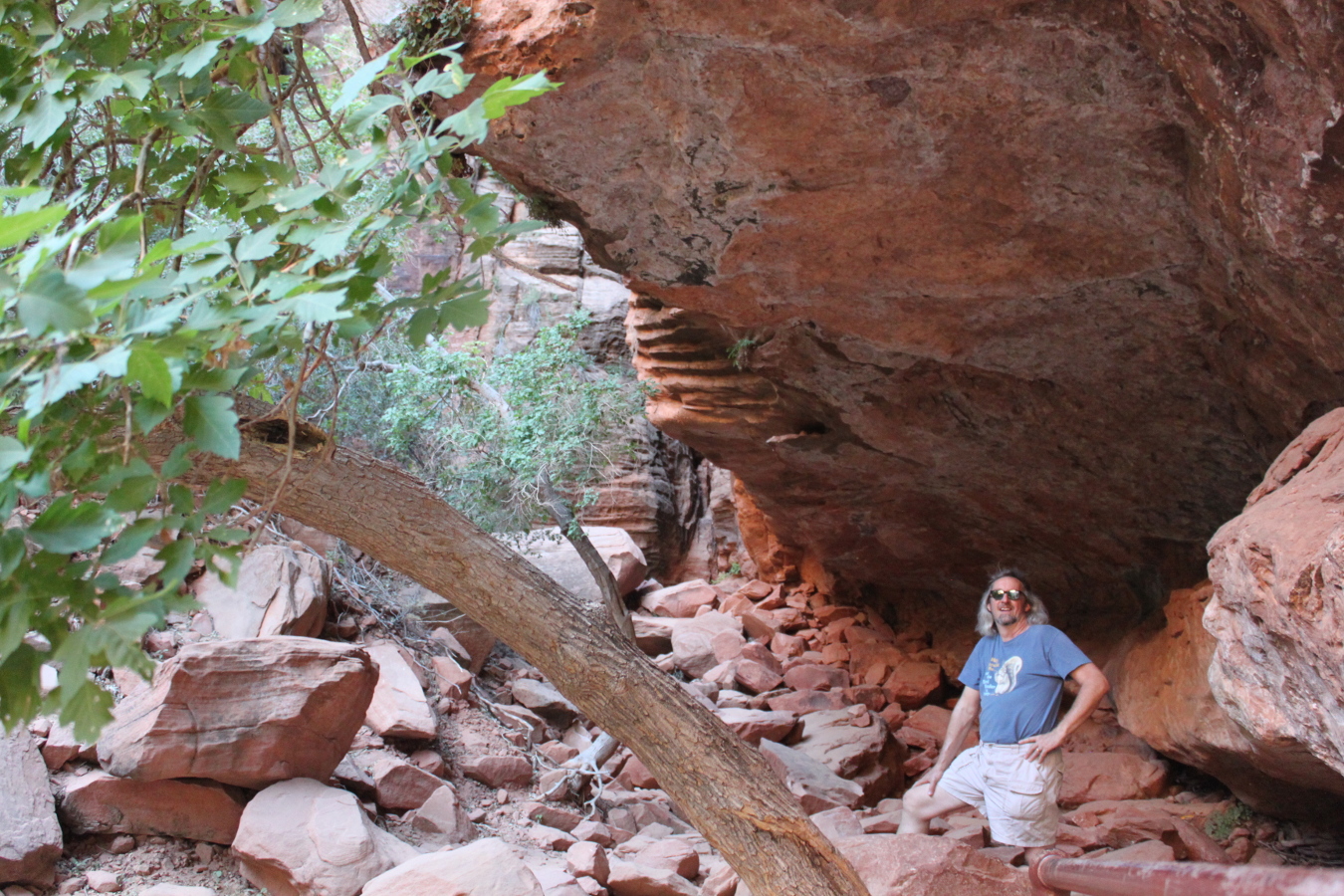 ---
At long last, we reached the top. The view is worth all the work.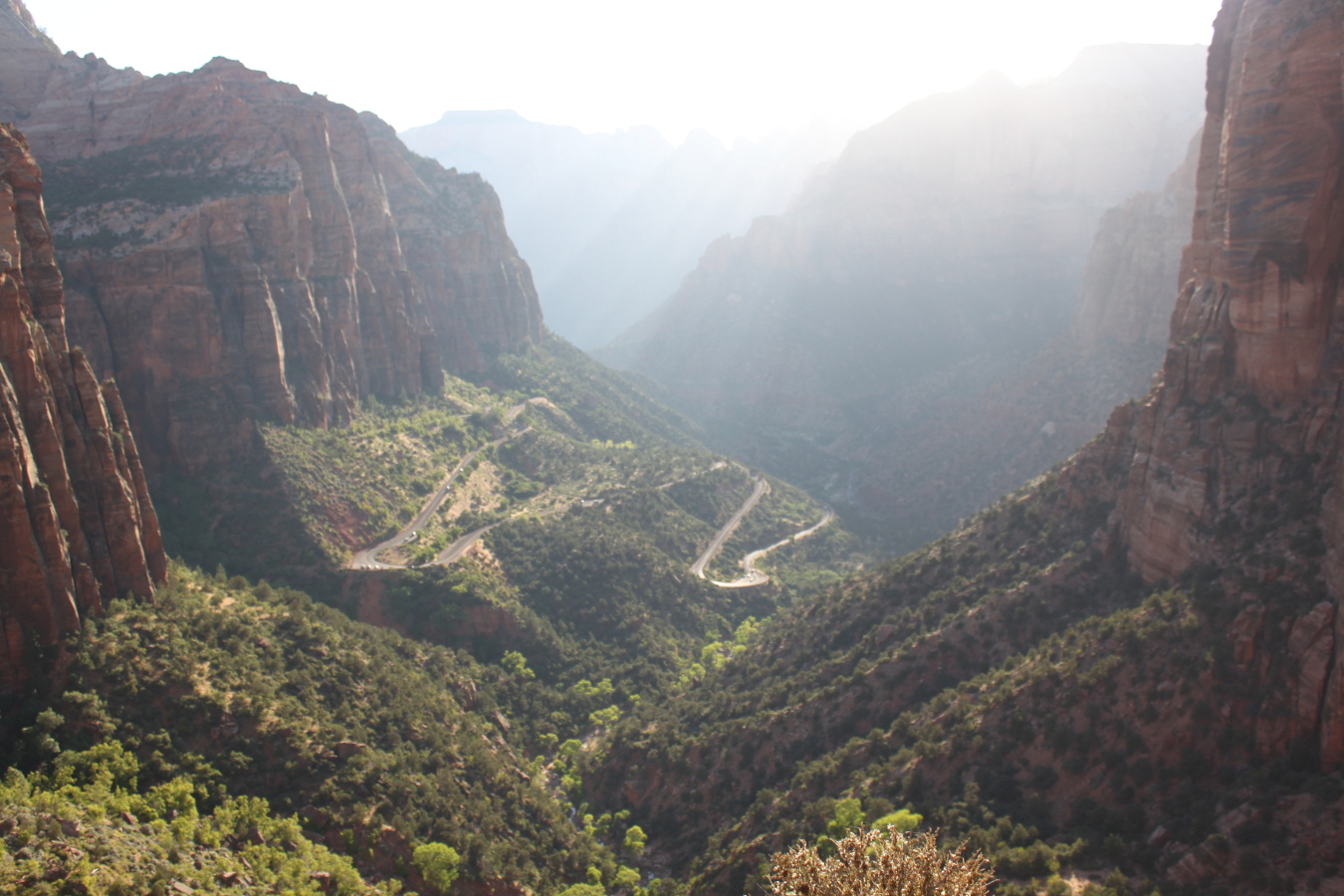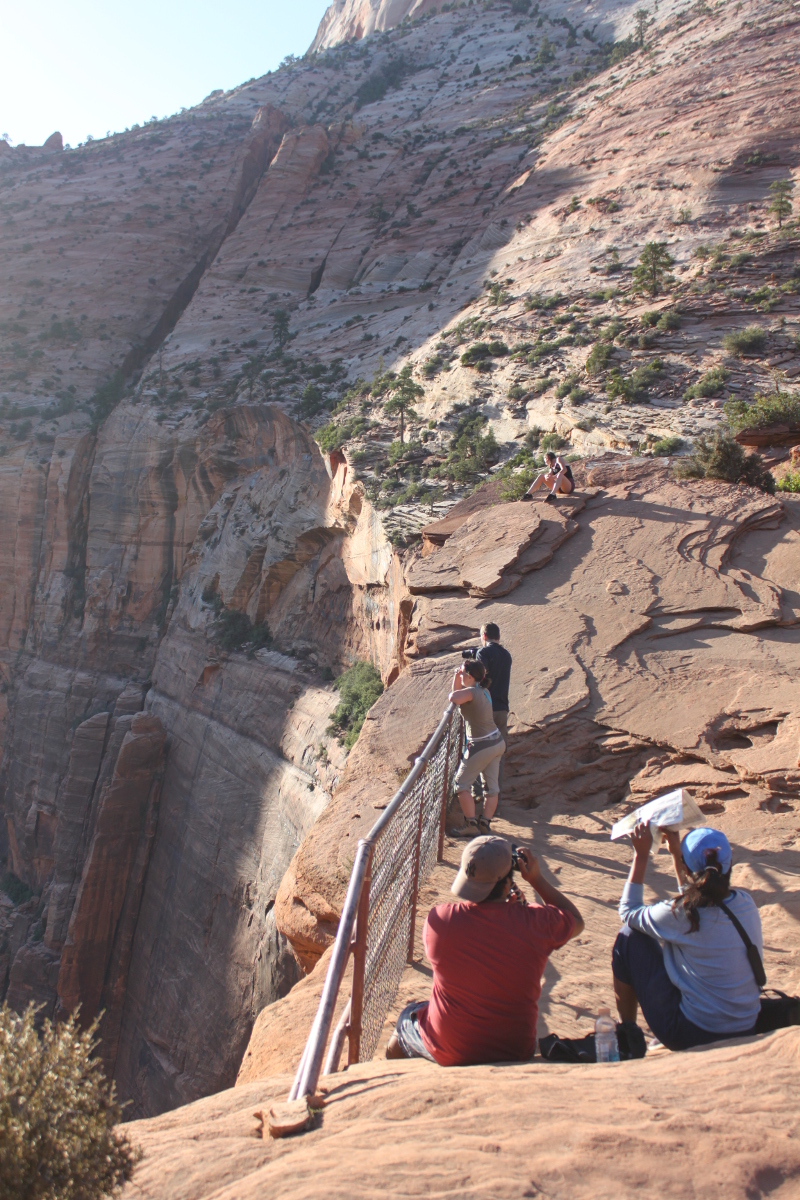 Can't resist a peek over the edge. This was terrifying.